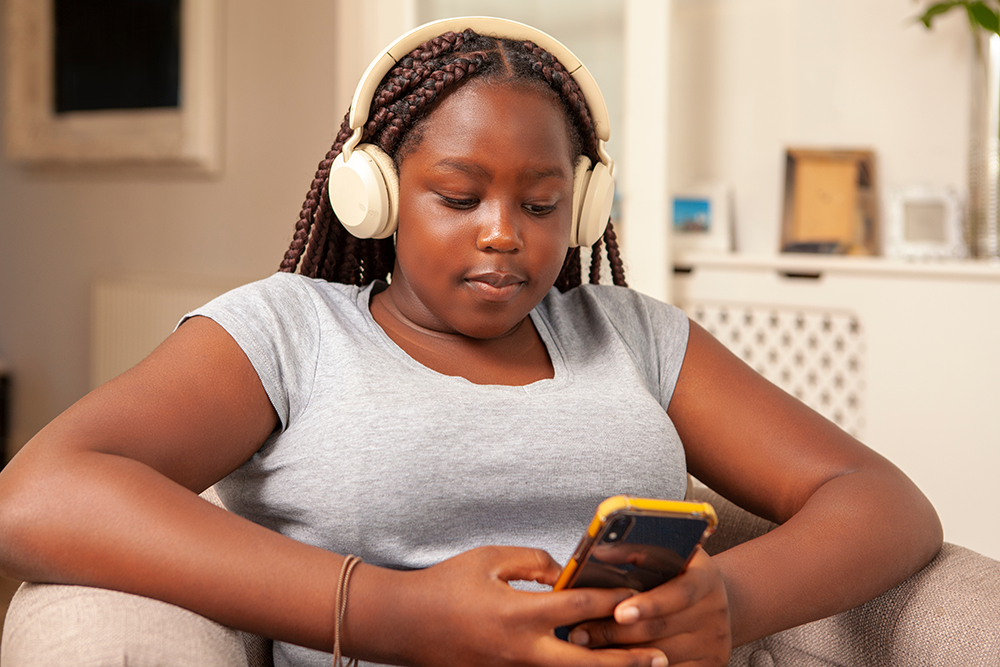 Decoding: Why audiobooks are awesome for students
June is Audiobook Month – and as an educator, you probably have a pretty keen idea of exactly how popular audiobooks are among your students!
The data shows it, too. In the Sora app this year alone, audiobook checkouts across schools worldwide have grown 17% over 2022. Since 2021, the number of audiobooks borrowed by students has grown nearly 27% per year on average – and that number might be even higher in your own district!
There are a lot of reasons why students enjoy or even prefer audiobooks for pleasure reading. They're portable and make it easy to read on-the-go. (Just think – how many times have YOU had to tell your kids to take their earbuds out in class?)
Plus, research backs their value as a mode of reading – including one 2019 study showing that reading and listening stimulate the same cognitive and emotional areas of the brain and that comprehension differences are minimal.
The learning benefits of audiobooks
So where are the learning benefits of audiobooks most apparent in the classroom? The simple answer is everywhere – but there are a few key applications where their impact is more tangible. You can find some of them below.
(Plus, keep reading to find out where you can find discounted – and free! – audiobooks for learners of all ages.)
1. Auditory learning
Have you ever found it easier to absorb a story or information by hearing it? Maybe you were too tired to fully focus on the pages of a book, or you found yourself in a situation where you needed to multitask.
Then it shouldn't be too surprising that it's the same for your students. Sometimes it may be easier, more effective and more enjoyable for them to for them to simply read by listening. This is especially true if they already struggle with immersion when it comes to reading more conventional ebooks and print books.
Pro-tip: When you're selecting audiobook titles for your students, pay attention to who's reading them – a great narrator can make all the difference!
---
"I hope my students learn that reading is for everyone, and that it doesn't matter much how you read (audio, ebook, print book) as much as it matters that you do."
– Andria Morningstar-Gray, Library Media Specialist, Lakeview High School (Ohio)
---
2. Emerging readers
For your emerging readers, audiobooks (read-alongs especially, which are text with professional narration) can act as a valuable bridge to literacy. In particular, they can help create a stronger foundation for reading fluency by supporting vocabulary acquisition, phonemic awareness, decoding skills and analysis.
Audio can also make it more accessible to read high-interest titles and series that might be above a young reader's ability to decode independently. This, in turn, can help spark early interest in books that will benefit them as they make the shift from learning to read to reading to learn.
3. Students with disabilities
In 2021-2022, the number of students aged 3-21 who received special education and/or related services under the Individuals with Disabilities Act was 7.3 million – or about 15% of all public school students.
For students with visual impairments or specific learning disorders like dyslexia, the ability to "ear read" can be a game changer. Audiobooks can create more meaningful opportunities for literacy engagement by filling comprehension gaps and enabling students to maintain pace with their peers.
---
"Sora levels the playing field for all students. Students whose reading level skills are not quite at their grade level are able to check out audiobooks and have the same experience as their peers."
– Susan Young, Librarian, Pinewood Elementary (Nebraska)
---
4. Bilingual learners
Audiobooks are a great tool for language learners for some of the same reasons they're valuable to emerging readers, supporting vocabulary acquisition, pronunciation, fluency and decoding ability.
In fact, one 2020 comparison study of Kazakhstani English as a foreign language (EFL) ninth-grade students found that students who practiced silent reading with audiobooks outperformed their peers who practiced silent reading only in reading speed, plus preserved substantial comprehension of the text.
Where teachers can find discounted (and free) audiobooks
These are just a few of the ways audiobooks are a value-add in the classroom and school library. We're sure you can think of tons of additional uses! But, as always, budget can seem like a big roadblock when it comes to expanding the number of options available to your students.
However, there are lots of ways you can take advantage of yearly discounts and free reading programs so that your readers have more and more to choose from.
---
Back to School Sale
Right now, schools can save up to 50% on thousands of audiobooks for students, including popular books and titles across all subjects and for all interests. Looking for the latest release? That's on sale! Hoping to add a few more copies of that bestselling series you can't keep on your digital OR physical shelves?  Those are on sale, too – so don't miss out!
Check out juvenile and YA titles on sale!

---
2. Sora Starter Collection
In addition to monthly discounts and summer reading programs, Sora also offers schools year-round access to a collection of 300+ free digital titles – including audiobooks and read-alongs – through the Sora Starter Collection! The collection includes popular titles, curriculum classics and nonfiction books from publishers like Sourcebooks, Jump!, Bellwether, Triangle, Lerner, Kaleidoscope, Rosen, Abrams and Duke Classics – so there's something for everyone.
Plus, all titles – even the audiobooks! – are simultaneous-use, meaning as many students as need the title can borrow it at the same time. Once you have your free titles, you can also download free promotional resources to spread the word to school community.
Check out the What's Available in Sora Starter Today page to browse what's available to your school.*
Sora Starter Collection (280+ titles)
Spanish Titles for Young Readers Collection (60+ titles)
Social & Emotional Learning Collection (50+ titles)
Sora Starter Canada* (100 titles)
*Please note: Title availability may vary by region. Sora Starter Canada is not available to schools outside of Canada.
 Activate Sora today to gain access to your school's free books.
Tags In
Browse blog and media articles