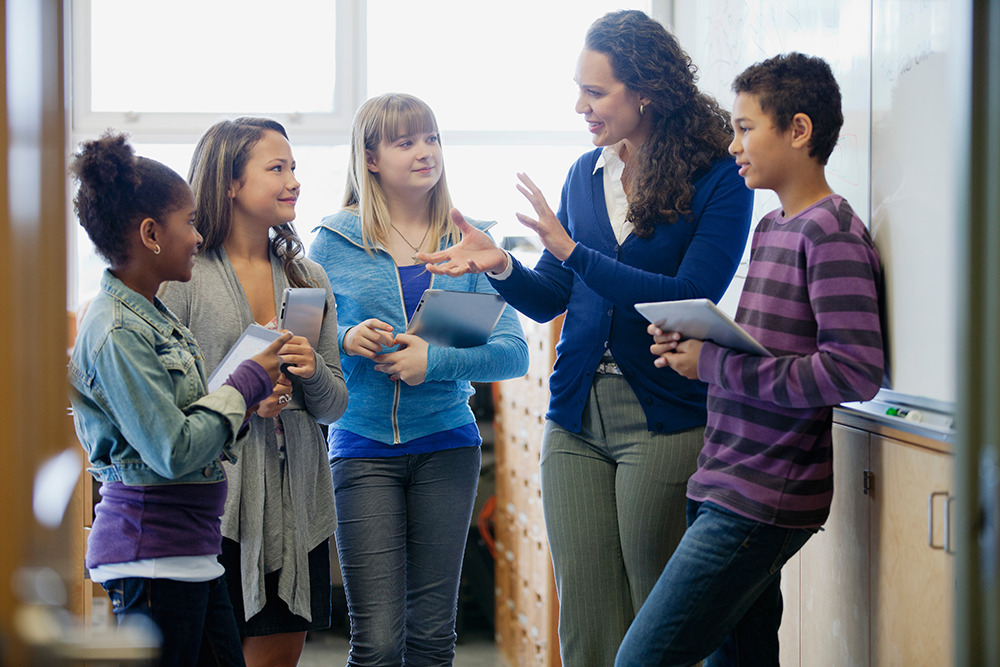 Digital reading resources to help you support your students with dyslexia
Learning how to read – and learning how you prefer to read – can be a very personal journey.
For many students, it might take a little trial and error before they identify the mode of learning or reading format that works best for them (and when). And for your students with dyslexia (which impacts around 15% of the U.S. population), that journey toward reading fluency can be even more challenging, especially if they don't have the right tools and support at their disposal.
Luckily, educators have more classroom tools available today than they ever have before to ensure that the level of reading personalization that each student needs is available to them. And it's an arena where digital reading platforms like Sora can start making an impact right away without requiring tons of time, effort and planning.
We've talked before about HOW you can use digital books can help support literacy achievement in your students with dyslexia (and other disabilities, too). Formats like audiobooks and read-alongs. Content like phonics ebooks that can help them bolster their decoding skills and build letter-sound relationships.
But now, we're going to show you WHERE you can find resources like the ones listed above – and a few more besides!
Sora for Every Reader learning module
This e-learning module from our Training team will take you through how to use all of the different tools and features within Sora to make reading more accessible not only for your students with dyslexia, but for as many students as possible.
To begin, watch this one-minute video, then access the self-paced learning module for more in-depth instruction.
Audiobook & read-along recommendations
Audiobooks and read-alongs are hugely beneficial to students with dyslexia, in part because the opportunity to "ear read" gives them new pathways to comprehending stories. Plus, students can slow down or speed up the pace at which titles are narrated to even better suit their needs.
Sora librarians have curated lots of recommended reading lists on the Resource Center, including a few audiobook-specific lists that can help you boost your catalog of audio options in no time.
Plus, don't forget – you can filter down ANY title list in OverDrive Marketplace so that you're only seeing audiobook results.
(Questions about how to get into Marketplace? Contact schools@overdrive.com)
Supersonic Phonics & Decodables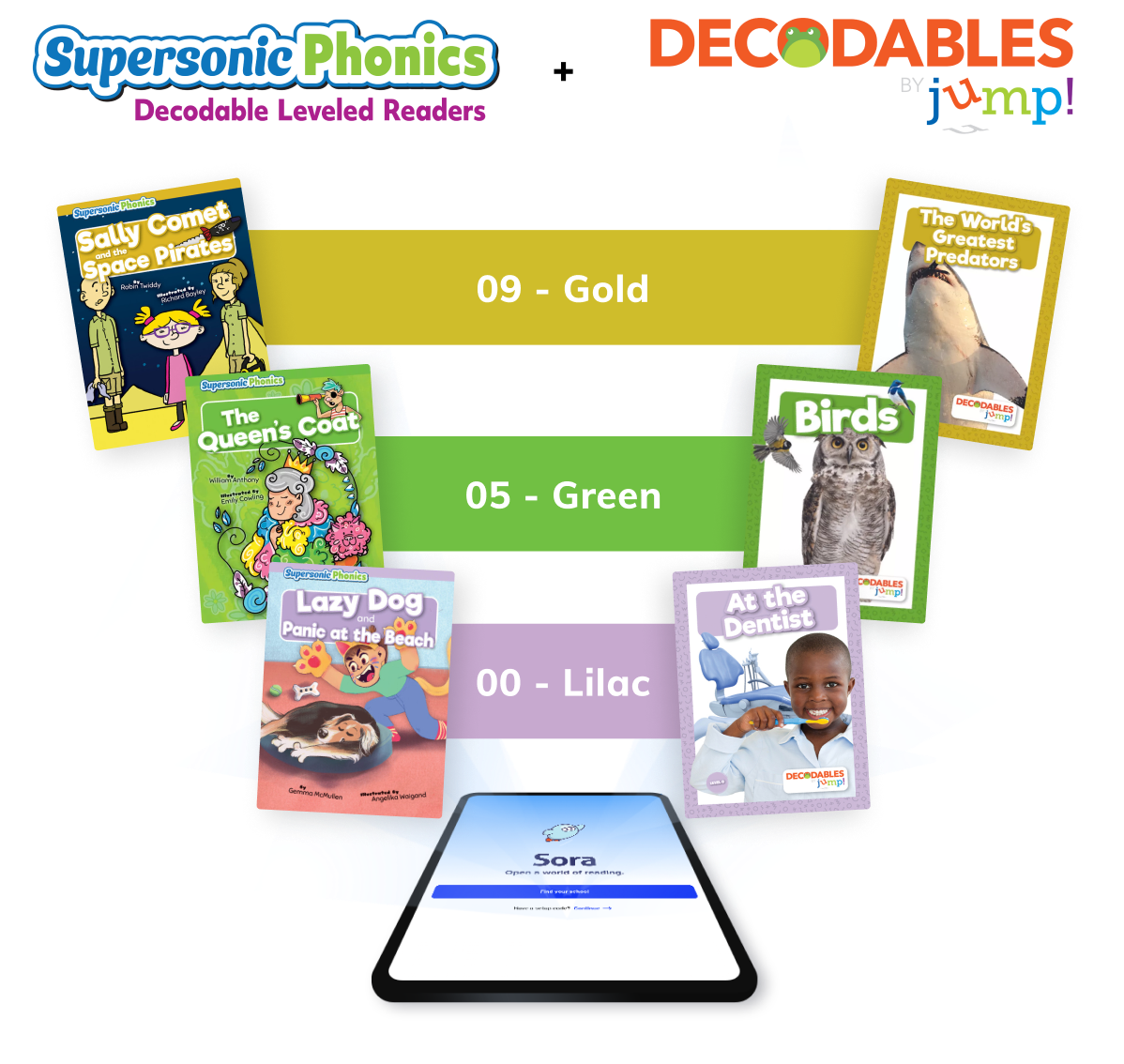 Many districts are pivoting to evidence-based strategies to revamp their ELA programs and turn the tide on flagging reading scores. The Supersonic Phonics & Decodables package is a complete phonics and decodables program that can bridge gaps for any aspiring reader seeking to build foundational English literacy skills.
The package includes 200+ fiction and nonfiction ebooks and audiobooks from Bearport Publishing and JUMP! Publishing. Titles are always available to every student that needs them (no holds, no waitlists) and adhere to a 12-level color-coded phonics program. The best part? It's all available for just one low price.
But it's only around for the 2023-2024 school year – so get it today, before you can't anymore!
Free graphics to help you promote your collection
If you build it, they will come?
Well, not necessarily. More like "out of sight, out of mind," at least when it comes to your digital library. That's why it's so important to promote it! Once your students realize there's a new virtual world of books available to them in formats that make it easier for them to read, it can be a game-changer.
The Resource Center has so many outreach assets available to choose from that at first, it might seem a little overwhelming. We suggest starting with the graphics shown here. Then, head over to the Trending tab to take a peek at timely ideas and themed kits.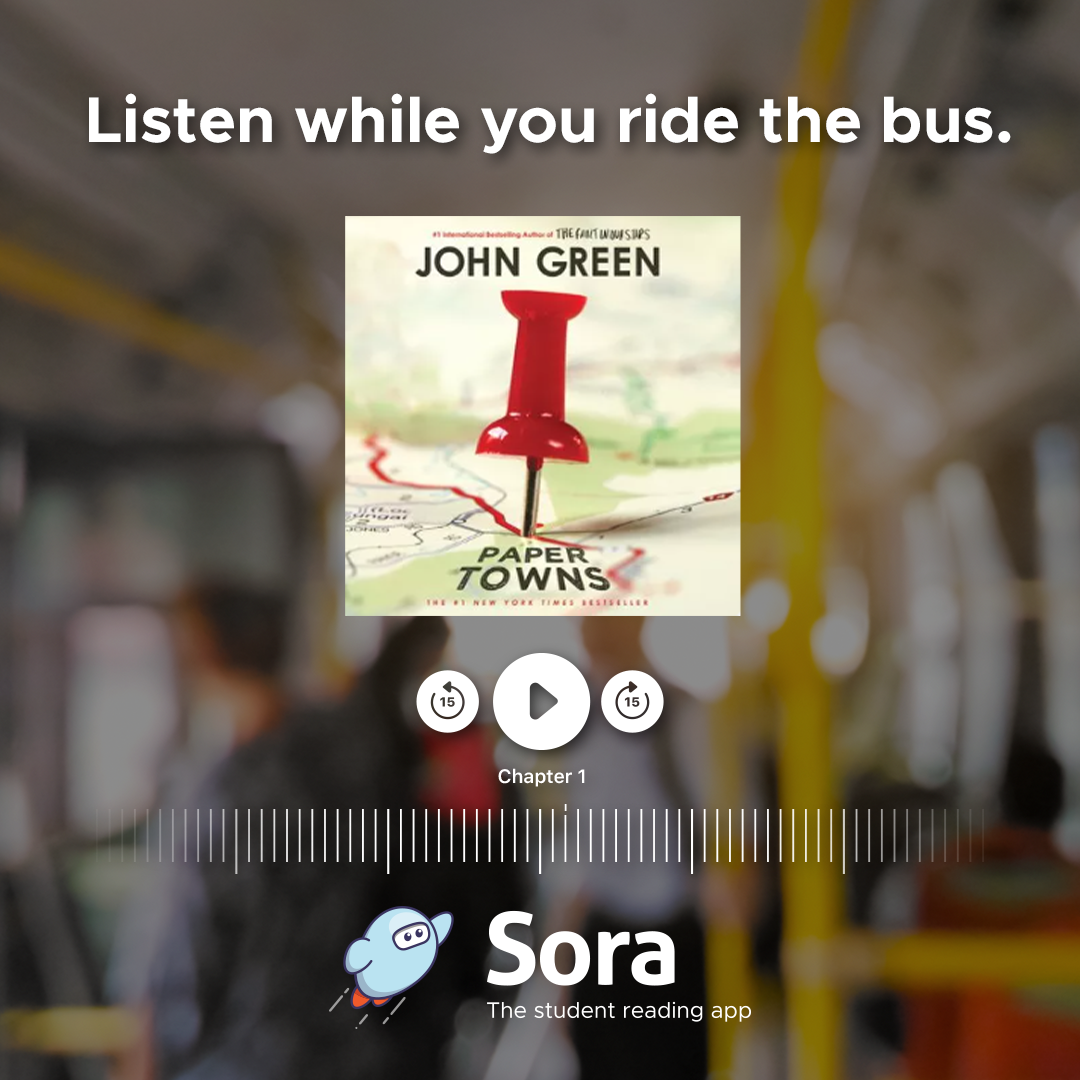 With Sora, students can read on-the-go! Simply pop in headphones and a ten-minute bus ride turns into a winding adventure through a new world.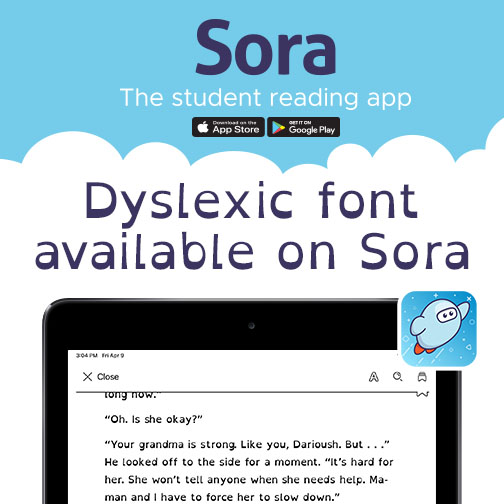 Did you know that you can adjust the font typeface and size of text in Sora ebooks? Options include a dyslexic font, which is by no means a one-size-fits-all solution for your students with dyslexia, but can help improve text readability for some struggling students.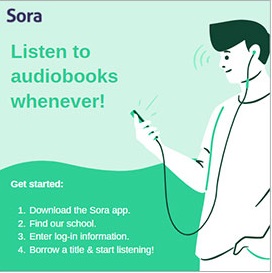 Feeling a little more daring and DIY? Try customizing a graphic in Canva. There are a few templates available – including this editable image to promote your school's audiobooks in Sora.
Tags In
Browse blog and media articles