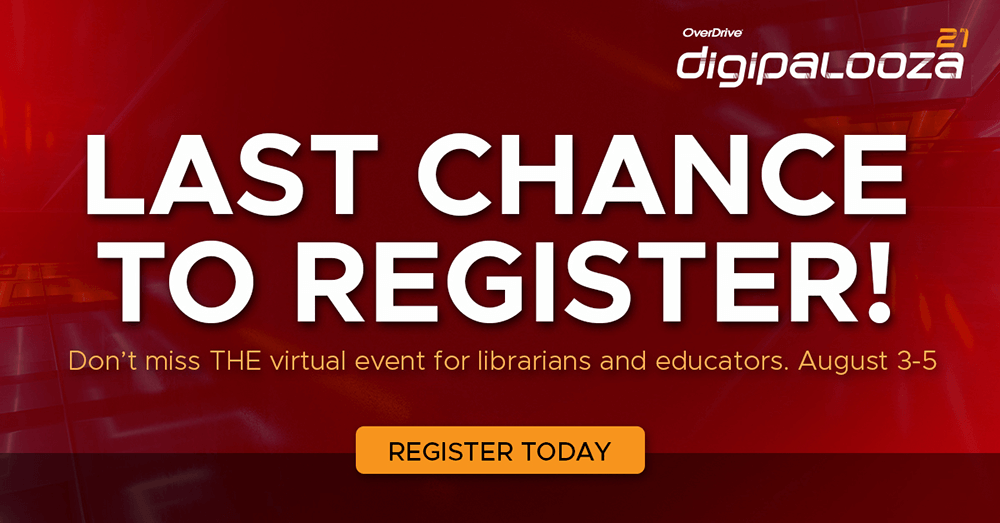 5 more reasons for K-12 educators to register for Digipalooza
Digipalooza '21 is only 15 days away, and we're so excited to connect with all our partners for three amazing half-days of virtual educational sessions, networking, and fun! (Don't want to miss out? You can still register!)
As busy educators, we know that your attention and time is valuable, so if you're still on the fence about attending, rest assured we're making it worth your while. We've got plenty of out-of-this-world sessions, keynote speakers and author talks planned to keep our K-12 partners ahead of the digital learning curve and ready to roll with the Sora reading app for the 2021-2022 school year.
Here are five reasons to sign up to attend before it's too late!
1. Can't-miss keynote speakers
From Librarian of Congress Dr. Carla Hayden to Sourcebooks CEO Dominique Raccah to advocate and author Anita Hill, Digipalooza's keynote speakers are ground-breaking thought leaders who'll deliver timely insights on libraries, digital media, the future of publishing, social issues and more.
2. You can watch on your own time (for 60 days)
Can't make a session in real-time? No problem — on-demand recordings will be available for 60 days following the event so that you can watch based on what's best for your schedule and you won't miss a thing.
3. It's affordable: Just $39 for three half-days of sessions & keynotes
No further explanation necessary!
4. It's a great way to earn professional development hours
(Note: Though we anticipate that each Digipalooza session will translate 1:1 into professional development hours, requirements for professional development and continuing education credits vary by state, country or even library or school. Please be sure to consult those at your organization responsible for crediting professional development hours to confirm.)
5. Connect with your peers & Team OverDrive
Digipalooza has always been an opportunity for librarians and educators across the industry to connect, right here in OverDrive's hometown of Cleveland, Ohio. Though this year's virtual event may look a little different from past years, it'll still be a great way to network, have some fun and learn a lot in between!
So don't delay – register today!
For more information, check out our full slate of K-12 Track Sessions and general programming and view our lineup of speakers.
To ensure you don't miss out on key Digipalooza updates, make sure your email preferences are up to date and you're subscribed to our Events subscription list.
We can't wait to see you on Aug. 3!

Tags In
Browse blog and media articles