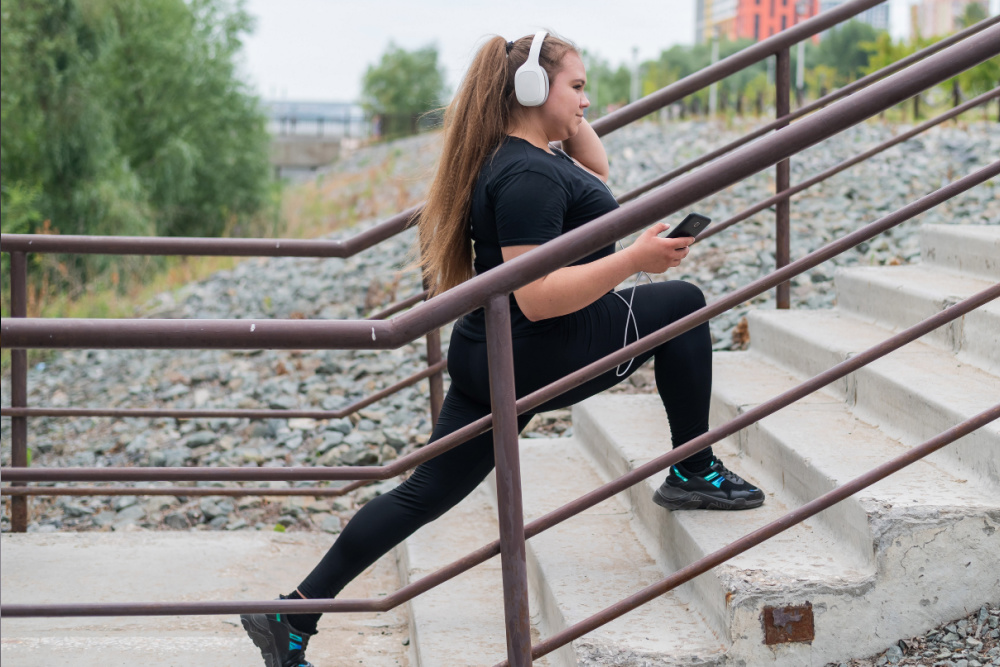 6 surprising stats about audiobooks you need to know
With June right around the corner, it's once again time for our annual Audiobook Month sale! From listening on your commute to and from the office or sharing a family story while on the road to your summer vacation to keeping a narrator around while you do work around the yard, audiobooks have something to offer every listener.
Our annual Audiobook Month sale is the ideal time for libraries to save 25-50% off on thousands of audiobook titles. To get you excited for Audiobook Month, here are six things about audiobooks you may not already know:
Audiobooks continue to see double-digit rise in circulation
Across the OverDrive network of libraries, audiobooks have seen 18% annual growth rate since 2019. On average, users have checked out 10 audiobooks in the last six months!
Audiobooks are popular around the world
In Germany, audiobook circulation has had a 23% annual growth rate since 2019. Australia and New Zealand had a 27% annual growth rate since 2019 and United Kingdom has had a 35% annual growth rate since 2019. With global circs on the rise, it is a great opportunity to join the World Literary Tour. Each trip you discover something new! Travel the world with featured content each month and support World Languages for your libraries.
Audiobooks are the perfect compliment to our Libby Extras
Our Libby Extras are an opportunity for you to engage your community with content that entertains, educates, and provides unique digital experiences. They also provide opportunities for library partners to diversify their collections through complimentary content.
For instance, audiobooks about antiques saw a 78% increase in circulation compared to 2021. Those same readers might also enjoy all of the information provided by antiques experts Kovels. Other subjects that saw circulation growth in audiobooks such as Cooking & Food (96%), Crafts (67%), and Photography (65%) pair well with Craftsy. Those audiobook listeners who helped Music see a 55% circulation increase might be interested in the performances available through Qello and Stingray Classica, while ArtistWorks can help them learn a new instrument!
Visit the Resource Center to sign up for your free demo access and to learn more about how libraries are educating, entertaining, and engaging their communities with Libby Extras.
Audiobooks are popular with readers of all ages
All audiences saw an increase YoY when compared to the first six months of 2021, with Adult Fiction coming in at the top in terms of circulation growth. But Young Adult fiction and nonfiction and Juvenile fiction and nonfiction also saw an increase, with 7.8 million juvenile audiobook checkouts YTD. We also saw year over year double-digit growth for YA readers.
Audiobooks can be paired with our Diversity Audits
OverDrive's Diversity Audits provide an analysis of digital collections' cultural representation by comparing the library's collection to award lists and current popular and historic content, all selected and reviewed by OverDrive's staff librarians. One of the big benefits to Diversity Audits is informing next steps for collection development, including identifying gaps in the audiobooks available through your digital collection. Contact your OverDrive Account Manager to find out how you can get started with your own Diversity Audit.
More listening, more savings during our Audiobook Month Sale in June
Be sure to visit Marketplace starting June 1 to save 25-50% off on thousands of audiobooks during our Audiobook Month Sale! To help you get started, we'll have lists made for you to shop from including new releases, diverse reads, romance, indie authors, comics & manga, and biographies.
Tags In
Browse blog and media articles