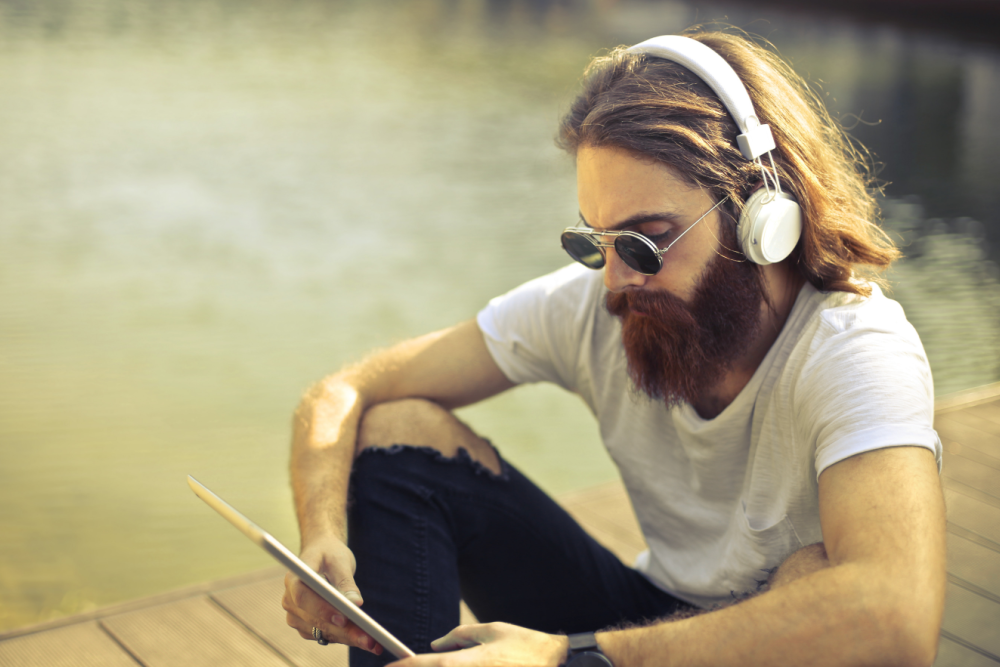 The ultimate guide to our upcoming Audiobook Month Sale: Everything you need to know to save big in June
Our Audiobook Month Sale is almost here, and we want to make sure you're prepared to shop the biggest audiobook sale around. Audiobooks are for everyone, from the benefits provided to kids to audiobooks being the best workout partner and the ease of taking audiobooks on your next road trip. Our Audiobook Month Sale is the perfect time to stock up on titles for readers (and listeners!) of all ages. 
For several years now, audiobooks have consistently trended upwards in terms of popularity among readers. According to data from the Audio Publishers Association (APA), 54% of audiobook listeners are under the age of 45 and 61% of parents say their children listen to audiobooks, up from 35% in 2020. When it comes to device preferences, while audiobook listeners utilize smartphones, laptops, tablets, and other devices, smartphones boast 44% market share thanks to their portability and ease of use. 
Read on to learn more about our upcoming Audiobook Month Sale in June: 
What are the details?
Starting June 1, 2023, partners can save 25-50% on thousands of audiobooks in our annual Audiobook Month Sale.  
Will there be featured lists?
To make your shopping experience easier, we are putting together lists in Marketplace including 2023 releases, diverse reads, audiobooks under $20 and more.  
Is Kanopy included?
In addition to saving 25-50% on thousands of audiobooks, we also have two Kanopy offers taking place during the month of June: 
Buy 2 or more Kanopy PLUS Packs and get 25% off the entire order

 

Or launch Pay Per Use and receive the Easy Watching PLUS Pack FREE!

 
Savings that speak volumes
Be sure to visit Marketplace June 1 – 30, 2023 to save 25-50% on thousands of titles in our 2023 Audiobook Month Sale.  
Tags In
Browse blog and media articles